Dutch TV show "Domino Challenge" – featuring Lily Hevesh – premiers on 28th of May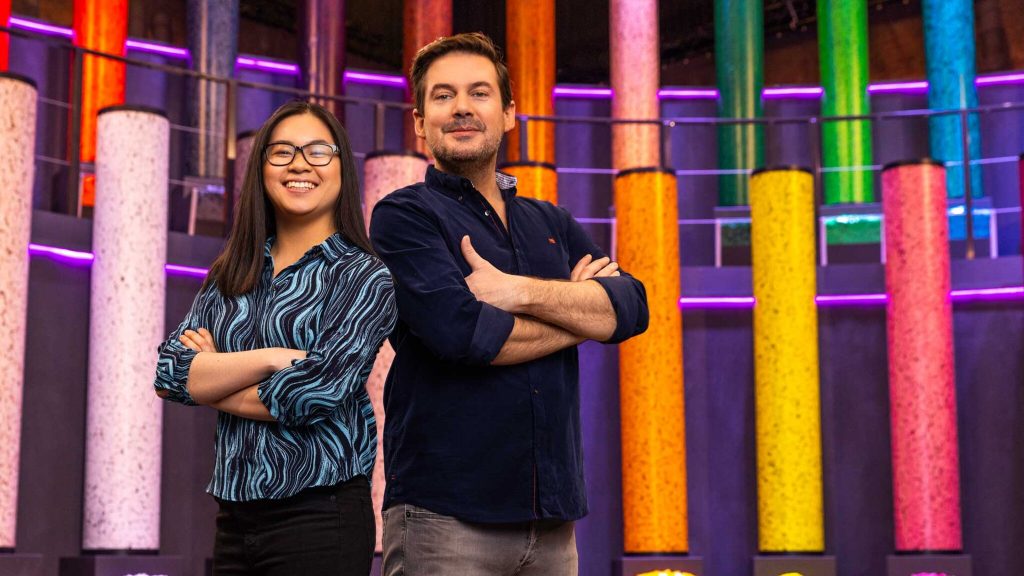 More than a year after the first announcement, Dutch TV channel RTL4 has announced the starting date of the new TV show "Domino Challenge". Starting on Saturday 28th of May, eight domino teams will compete for the title of Masters of Domino 2022.
The teams are tasked to use their steady hand, precision and self-control to build the most stunning domino creations, with no less than two million dominoes at their disposal.
The host of the show, Ruben Nicolai, will be be joined by none other than American domino professional Lily Hevesh, known as Hevesh5 by the domino community. Hevesh has millions of followers on her YouTube channel, where she shares the most fenomenal constructions. In Domino Challenge, she serves as a judge, and will evaluate the teams on creativity, construction techniques, visual spectacle and innovation.
The names of candidates, are not yet known at this time.
Source: RTL