Don Domino Blog
Everything you should know about the world of dominoes, and about Don Domino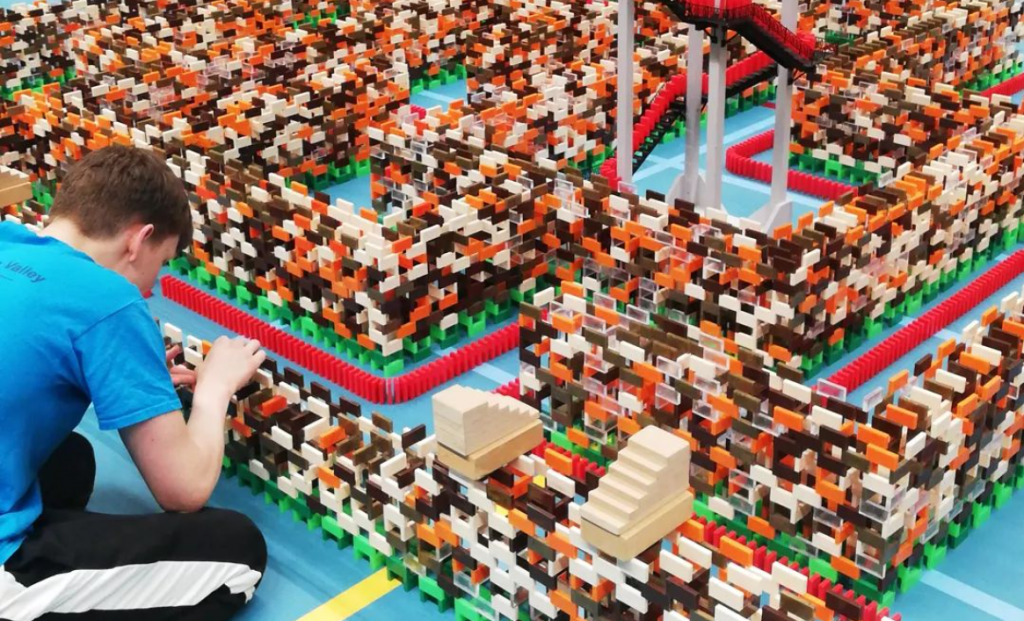 17/08/2022
On 19 August 2022, World Domino Collective 2022, the event by Dutch Domino Team (DDT), will reach its climax. After two weeks of building by people from the Netherlands, Belgium, Germany, France and the USA, the big falldown will take place in the Dutch town of Veenendaal.
The team's...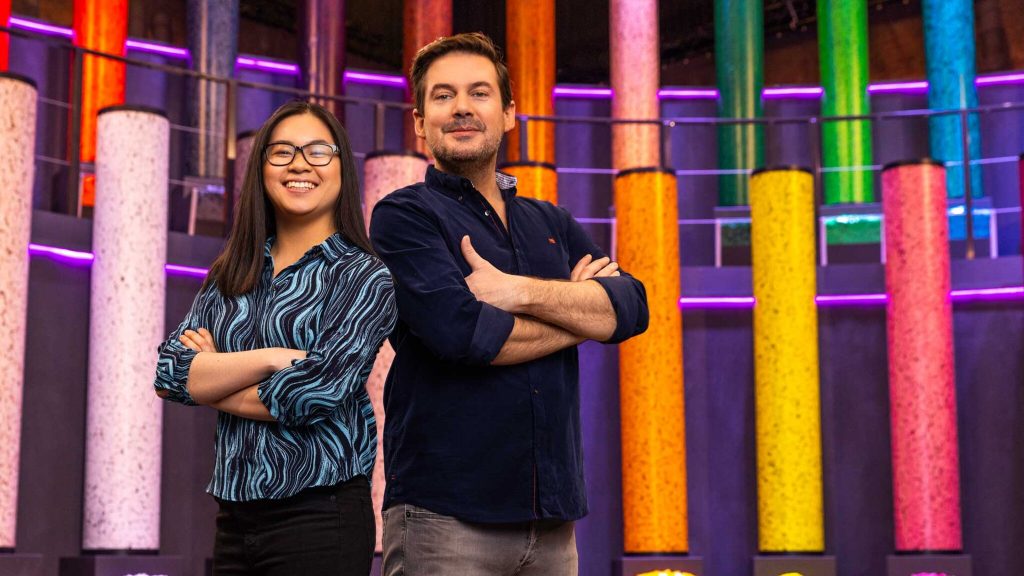 11/05/2022
More than a year after the first announcement, Dutch TV channel RTL4 has announced the starting date of the new TV show "Domino Challenge". Starting on Saturday 28th of May, eight domino teams will compete for the title of Masters of Domino 2022.
The teams are tasked to use their...
29/03/2022
Last week Domino Planner was released, a new planning tool for domino projects created by French domino expert and software developer Baptiste Gauthier. Domino Planner is a free online tool that can help you create plans for domino layouts showing images and texts. The tool is currently in beta,...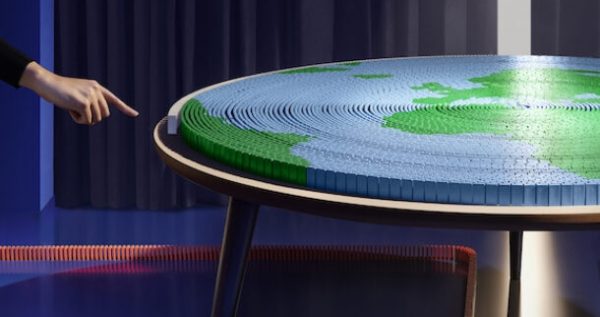 26/10/2021
Last week, the Flemish government and grid operator Fluvius launched a new campaign to raise awareness around the energy transition. The energy transition is the transition from our current way of using energy to a more economical, smarter and greener approach.
To support their message,...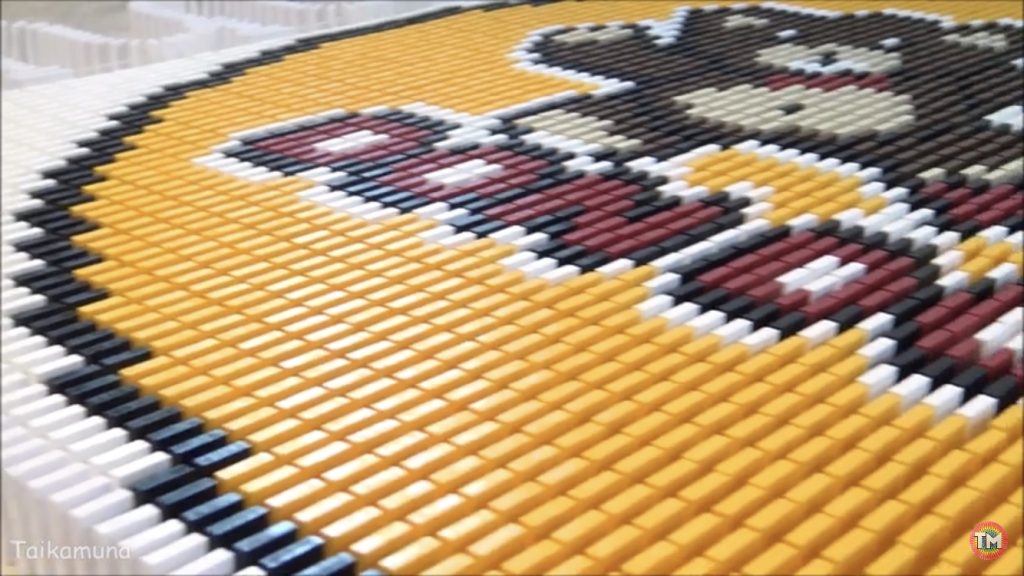 18/10/2021
Yesterday, domino artist Taikamuna published a new video in which he created a domino field of the Don Domino logo. Taikamuna is famous for setting up all kinds of amazing domino projects, and publishing them on his YouTube channel with more than 700.000 followers. Watch the video below to see...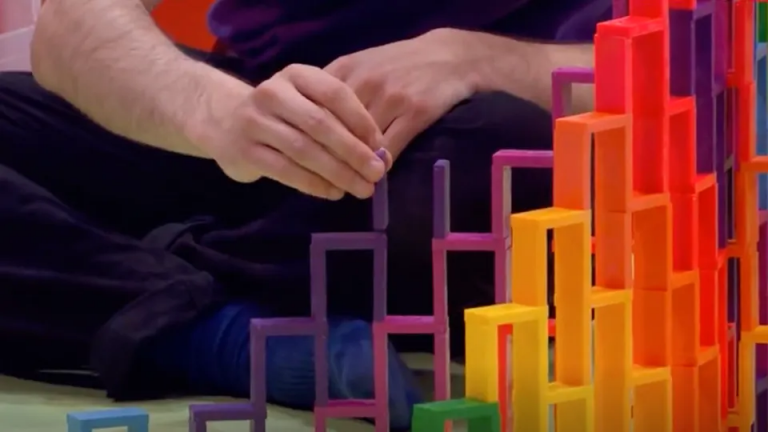 01/10/2021
Several months after the first announcement of a new programme about dominoes on Dutch television, we get more news from channel RTL 4 today. The programme will be called Domino Challenge, and is expected to hit the airwaves in spring 2022, although an official start date has not yet been...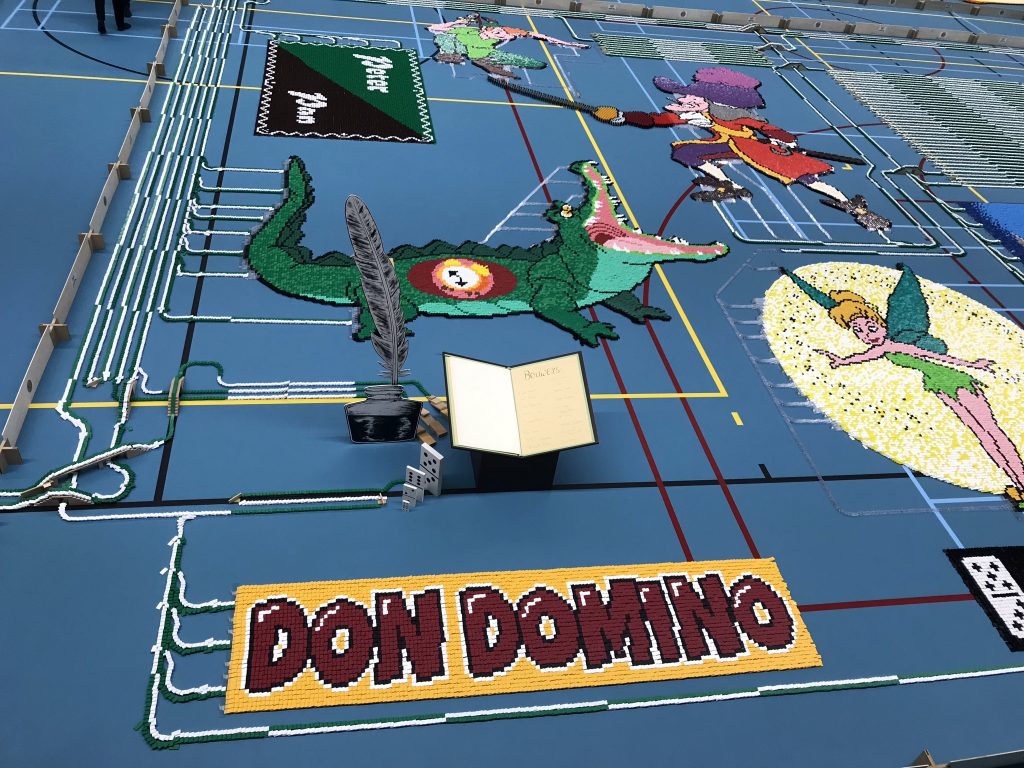 05/08/2021
A year of preparation and 2 full weeks of building with a team of 20 people. And then, on Friday 30 July in the Dutch town Veenendaal, a total of 573,004 dominoes fell over in 20 minutes. It was an almost perfect falldown, with only a very limited number of dominoes remaining upright. With this,...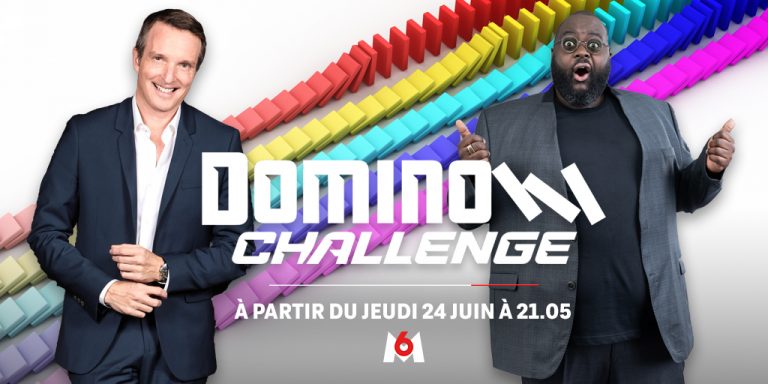 01/06/2021
Almost two months after the French channel M6 sent a teaser into the world, we finally know more about the domino show that the French will be served. The program is called "Domino Challenge" and will launch on Thursday, June 24 at 9:05 p.m.
The program will be presented by Stéphane...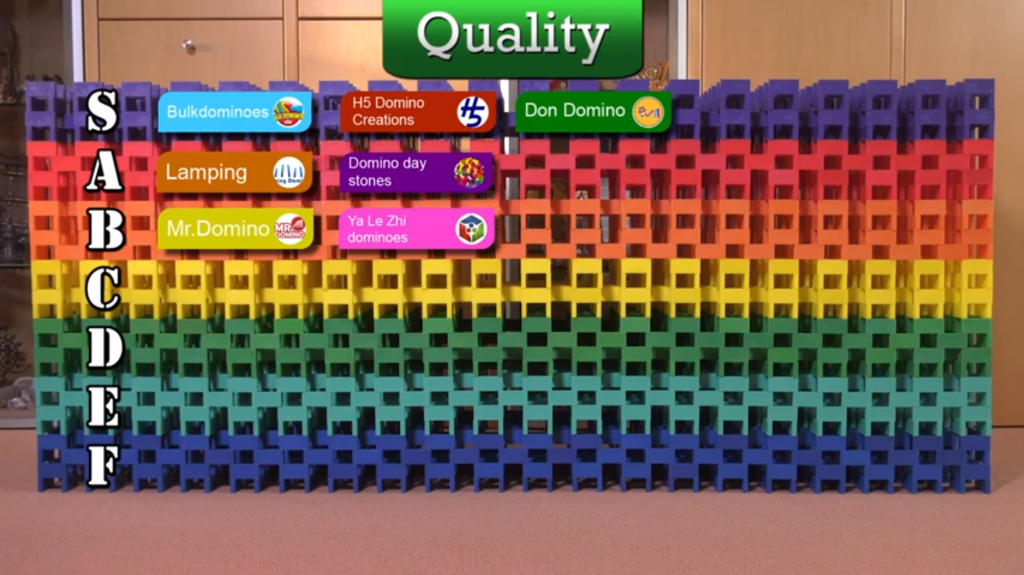 27/04/2021
Yesterday, Youtuber Wdomino launched the long-awaited first part of his "Ultimate Domino Review". In this extensive review, he compares 7 different domino brands on things like quality, availability, building options, sound, and more. As a member of the Dutch Domino Team (DDT), Wdomino has...
16/04/2021
With an intriguing trailer, the French commercial television channel M6 has announced a program around dominoes. Yesterday, a 16-second video appeared on the channel's Twitter account featuring an impressive domino setup and the words 'Bientôt, le phénomène domino arrive en France', or...
12/03/2021
Now that a return of Domino Day is out of the question for the time being, Dutch TV viewers will soon get to enjoy some domino entertainment again. The Dutch TV channel RTL4 is preparing a domino show that will be produced by EndemolShine Netherlands, as reported by De Telegraaf yesterday.
It...

04/02/2021
Should you choose plastic or wooden domino blocks?
Wooden domino blocks have the advantage that they are generally slightly cheaper. Still, wood is not the most suitable material for domino constructions, because it is too light. For stable constructions, the blocks require a certain weight. On...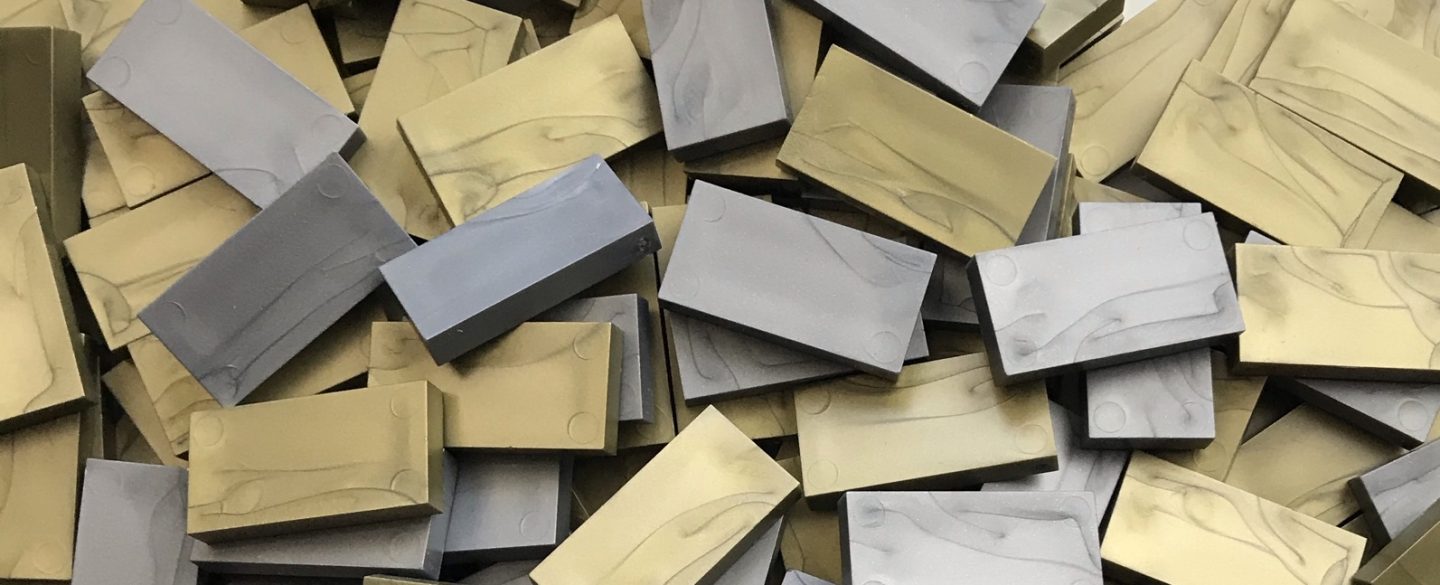 22/01/2021
We are proud to announce that as of today 2 new colors have been added to our range: gold and silver.
This brings the number of different domino colors to 23. You can buy all colors separately per 50 pieces, but you can of course also take a look at our various domino color mixes.
We...

09/09/2020
UPDATE 12/02/2021: Dutch TV-chain RTL comes with an alternative to Domino Day .
The corona crisis continues to throw a spanner in the works for the largest domino event in the world. Today, RTL and EndemolShine informed RTL Boulevard that the event will be postponed again. No new date has...

16/06/2020
UPDATE: Domino Day has been postponed again to an unspecified date
Domino Day will not take place in November 2020, as EndemolShine had previously announced. The spectacle, which was supposed to set a new world record for falling dominoes, has been postponed because of the coronavirus. RTL...

04/02/2020
UPDATE 09/09/2020: Domino Day again postponed to an unspecified date
Good news! The legendary Domino Day, the show that attempts to break the world record for falling dominoes, returns after an 11-year absence.
Yesterday, EndemolShine came out with the message on their Facebook and...