Don Domino tops Ultimate Domino Review: "These are simply expertly crafted dominoes"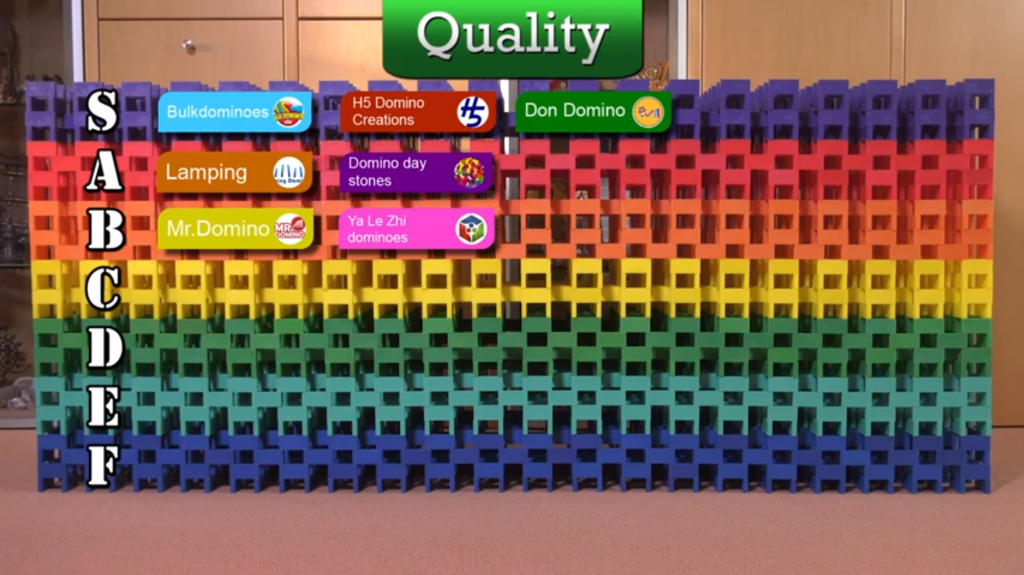 Yesterday, Youtuber Wdomino launched the long-awaited first part of his "Ultimate Domino Review". In this extensive review, he compares 7 different domino brands on things like quality, availability, building options, sound, and more. As a member of the Dutch Domino Team (DDT), Wdomino has an extensive domino experience and is therefore well placed to assess the quality of the different domino brands.
We are proud to say that Don Domino ended up in the highest tier in terms of quality. "These are simply expertly crafted dominoes," adds Wdomino.
"Don Domino only just started its production in 2020, but it already delivers super quality dominoes. The surface on the front and back side of the domino are perfectly flat, and the material seems to be mat."
Wdomino
In addition to Don Domino, the following domino brands were included in the comparison: Bulk Dominoes, H5 Domino Creations, Maria Lamping, Domino Day, Mr. Domino and Ya Le Zhi.