Dutch TV channel RTL4 looking for domino builders for new Saturday night show 'Domino Challenge'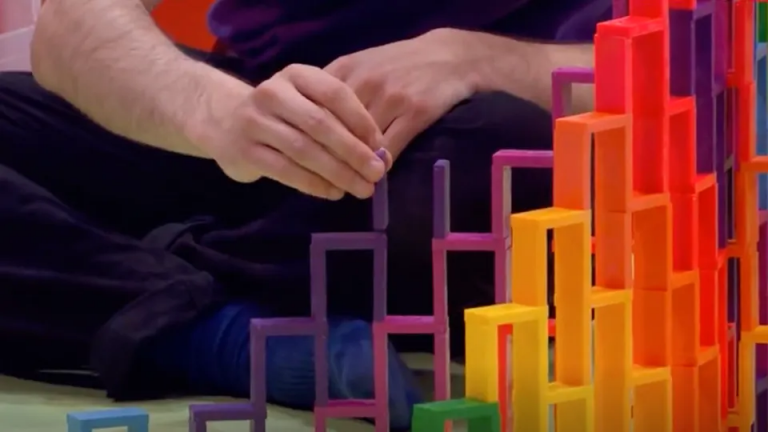 Several months after the first announcement of a new programme about dominoes on Dutch television, we get more news from channel RTL 4 today. The programme will be called Domino Challenge, and is expected to hit the airwaves in spring 2022, although an official start date has not yet been announced. For this brand new Saturday night show, RTL 4 is launching an appeal to find the best, most creative and resourceful domino builders.

In Domino Challenge, the best domino builders in the Netherlands will compete in pairs for a big cash prize and the title Masters of Domino 2022. The eight participating domino duos will receive help from their team of auxiliary builders, the 'Dominions'. To win the title Masters of Domino 2022, the teams will build the most sensational and impressive domino courses using ingenious techniques and special effects. The teams try to create the most beautiful, largest and spectacular domino structures to secure a spot in the next round.

According to earlier reports, American domino builder Lily Hevesh, known on YouTube as Hevesh5, would also have a prominent role in the programme.

Domino Challenge was developed and is produced by EndemolShine Netherlands. Earlier, the concept Domino Challenge also appeared on TV in France. There, it was produced by sister company EndemolShine France.
Creative designers with patience, perseverance and technical acumen who dare to take on this sizzling competition can apply via rtl.nl/dominochallenge.