Dutch Domino Team does it: 573,000 dominoes falling down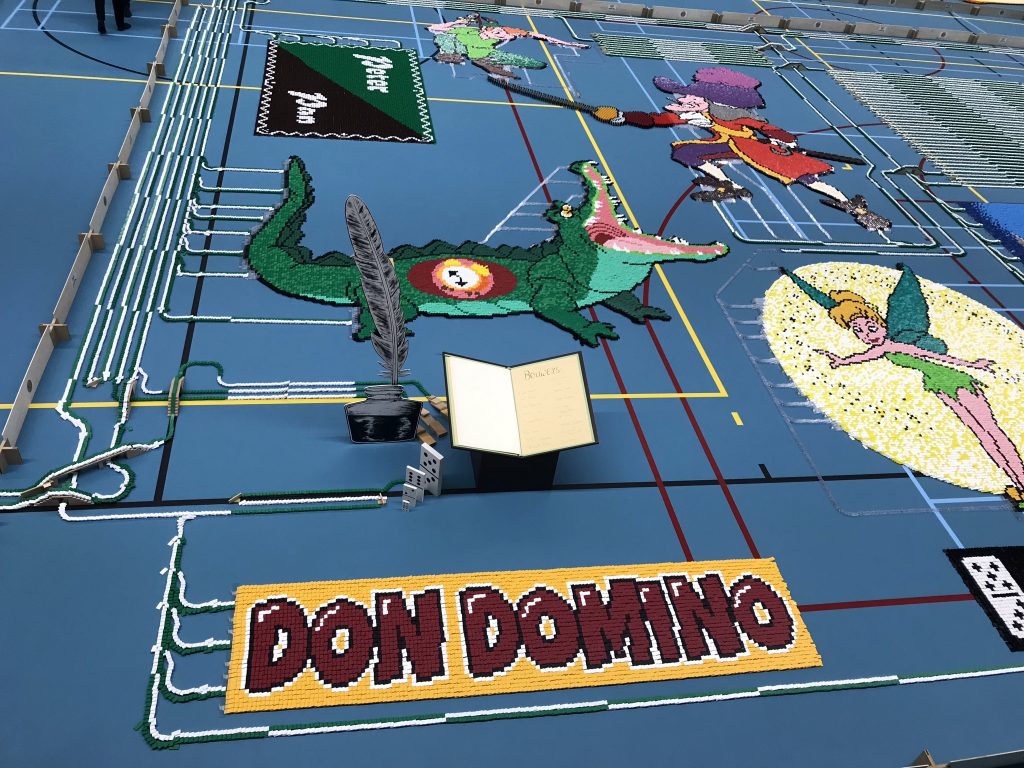 A year of preparation and 2 full weeks of building with a team of 20 people. And then, on Friday 30 July in the Dutch town Veenendaal, a total of 573,004 dominoes fell over in 20 minutes. It was an almost perfect falldown, with only a very limited number of dominoes remaining upright. With this, the builders of Dutch Domino Team (DDT) improve their previous record of 342,000 dominoes fallen from 2019. And what makes it extra special is that Don Domino, as a proud partner of the event, supplied no less than 160,000 dominoes that were incorporated into the setup.
As in previous editions, DDT had also come up with a central theme in this eleventh edition of their WDC event. This year's was "fairy tales". Three stories were depicted using domino fields, walls and more: Peter Pan, The Emperor's New Clothes and Belle and the Beast.
DDT had secretly hoped to break the 'amateur record'. That stands since 2018 with 596,229 in the name of the German collective Sinners Domino Entertainment. But to achieve that, there was unfortunately a lack of a few extra builders, who could not come to the Netherlands because of the corona measures. For although it is a Dutch team, there was welcome help from abroad: 2 Belgians, 2 Germans and the Frenchman Thibault Lesne, French record holder and recently a judge on the French TV show Domino Challenge.
Next year the challenge of toppling more than 600,000 dominoes will undoubtedly be high on the agenda again. But for now, we are still enjoying the fantastic spectacle that this group of talented creatives has presented us.
Watch the full video report of the falldown here: